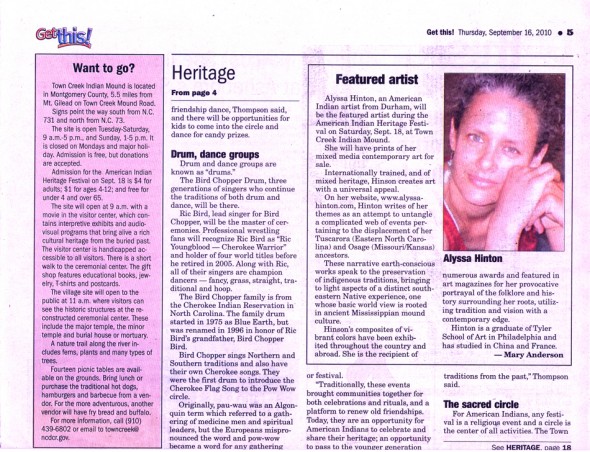 For the past two years I have been participating in Town Creek Second Saturdays during the summer and Heritage Festival in September. This is a very special place with a very unique feeling to it. It is like a spa for the mind, body, heart and soul. I always feel good there so I decided to write up some info about this place just to give a little context: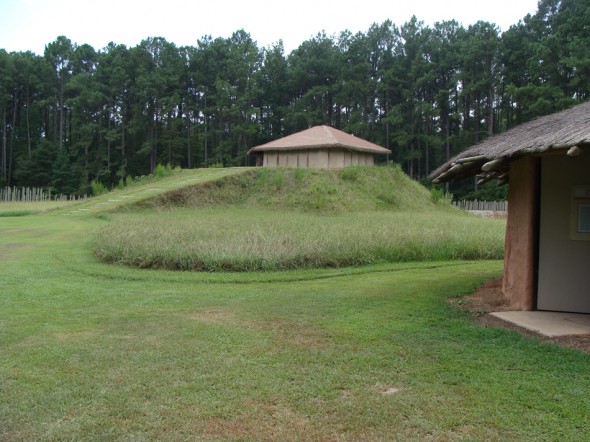 Town Creek Indian mound, a site in Mt. Gilead, NC  is composed of a single large platform mound with a surrounding village and palisade. It was primarily an astronomical and ceremonial site. Its main purpose was as an observatory for measuring time through solar and lunar alignments. Town Creek was also a burial mound and was part of a wider agricultural civilization known as the "southeastern ceremonial complex" consisting of a network of trading centers, temple towns and cities with pyramids. Most recently, from around 500 AD until European contact, a widespread and complex burial mound culture known as the Mississippian civilization flourished all over the region: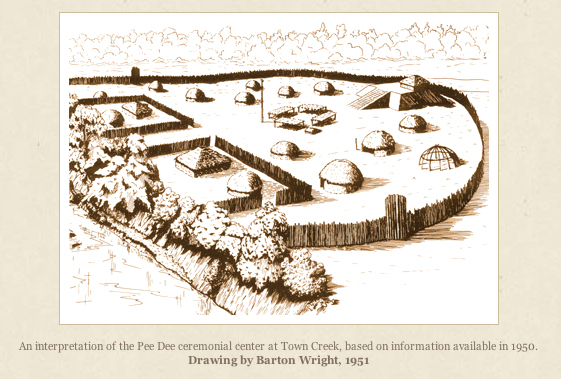 The summer and winter solstice were calculated here by the temple keepers who were mathematicians and knew how to track the cycles of stars, sun, moon and planets that determined the sacred calendar and thus the ceremonial cycle. The pole in this photo is part of the giant sun dial that is Town Creek: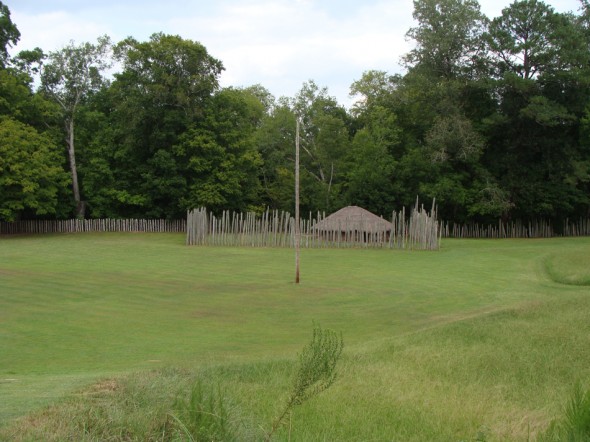 Me in front of the main gate entrance: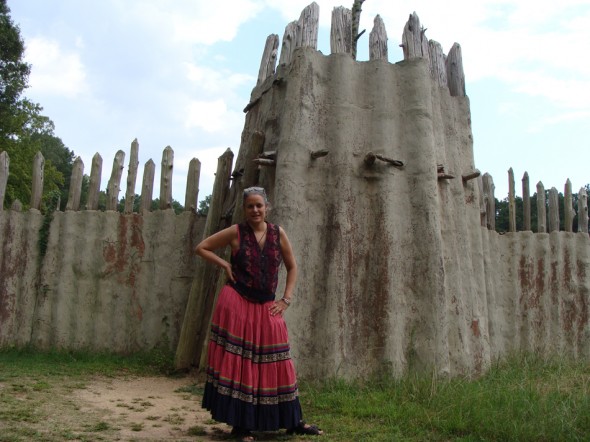 As was often the case during mound building times in the southeastern states, Town Creek is purposefully situated by a river (flowing water) and on ground that contains lots of magnetite (iron). You can feel the good energy at Town Creek.
Click on Gallery thumbnails to view more: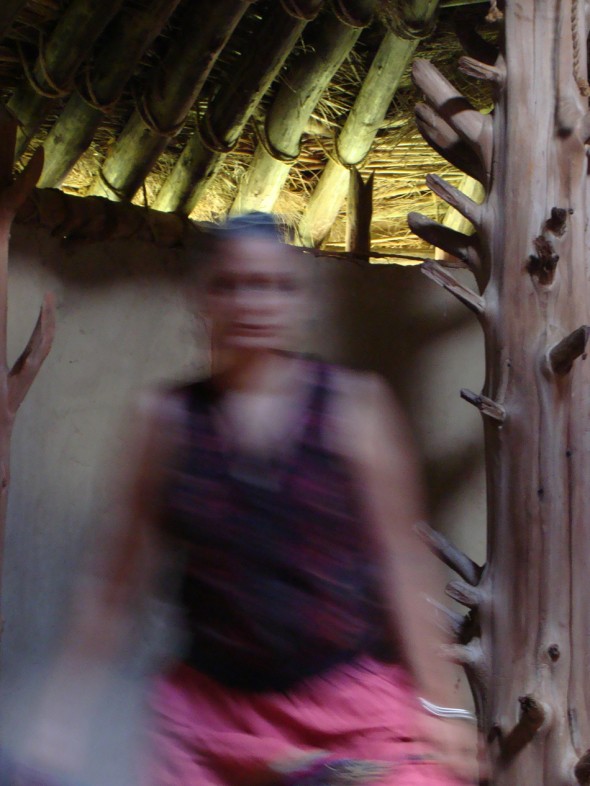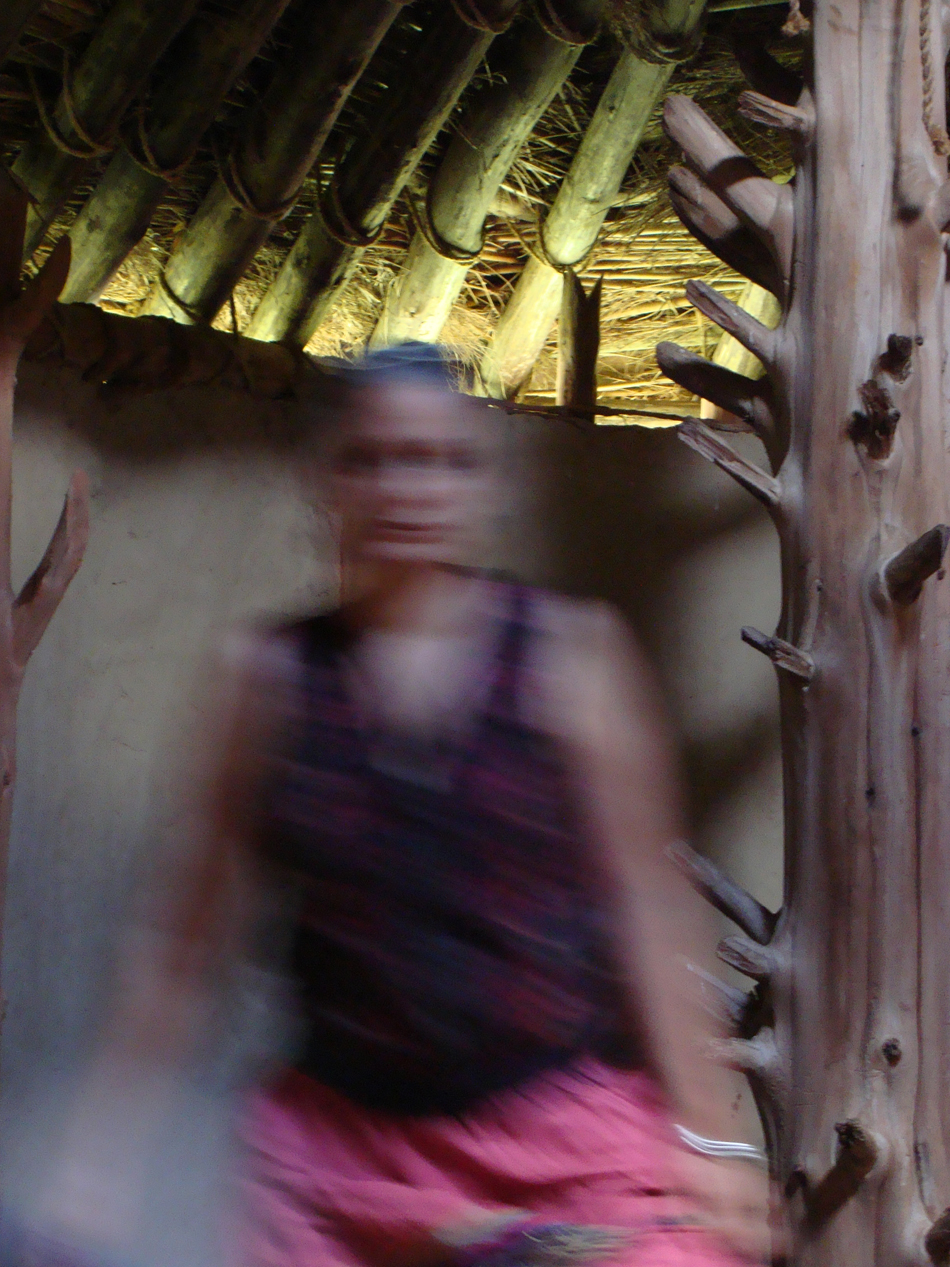 Books / Sites Used:
The Indians' Old World: Native Americans and the Coming of Europeans Author(s): Neal Salisbury Source: The William and Mary Quarterly, Third Series, Vol. 53, No. 3, Indians and Others in Early America (Jul., 1996), pp. 435-458 Published by: Omohundro Institute of Early American History and Culture Stable URL: http://www.jstor.org/stable/2947200
1951 Barton Wright drawing of Town Creek complex
http://www.nchistoricsites.org/town/ceremonial-center.htm
http://rla.unc.edu/ArchaeoNC/time/wood_SPied_L_PeeDee.htm
Tiede, Vance R. Astro-Archaeology at Town Creek Indian Mound. Phoenix, Arizona: City of Phoenix, 2006. 301-311. Print.
This is a groundbreaking work that is a good example of a new brand of archaeology that, among other things, ties the study of Indian archaeology in with that of history and astronomy to begin to get a whole and accurate picture of Town Creek Indian Mound in particular as it relates to the belief system and way of life practiced by the people from the past.
Balthazar, Richard. Remember Native America!: The Earthworks of Ancient America. Santa Fe New Mexico: Five Flower Press, 1992. 39-68. Print.
Covers many mound sites across the United States. Full of diagrams and historical information.
Little, Ed.D., Greg, John Van Auken, and Lora Little, Ed.D. Mound Builders: Edgar Cayce's Forgotten Record of Ancient America. Memphis, TN: Eagle Wing Books, 2001. Print.
This book sheds much light on the Adena and Hopewell earthworks, explaining the mysteries behind most of the earthwork configurations.
Ywahoo, Dhyani. Voices Of Our Ancestors: Cherokee Teachings from the Wisdom Fire. Boston & London: Shambhala, 1987. 23-38. Print.
Ywahoo is a Cherokee traditionalist who teaches about the old beliefs of the "People of the Fire," mound building ancestors of the Cherokee people of Georgia and North Carolina.
Magazines:

Oestreich, Nancy. "Legacy of Ancient Indians." Natural History Sep. 1985: 72-75. Print.
Stuart, George. "Who Were the Mound Builders?" National Geographic Dec. 1972: 783-801. Print.