The Tuscarora Youth Finally Home June 16th! 
Back in March I attended a major event that took place in eastern NC. Neyuherú:ke 300 was a commemoration, through the completion and unveiling of a memorial monument, for our North Carolina "Wounded Knee", A.K.A. the Fort Neyuherú:ke massacre.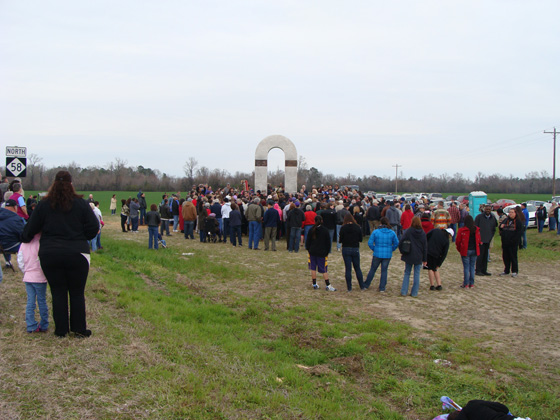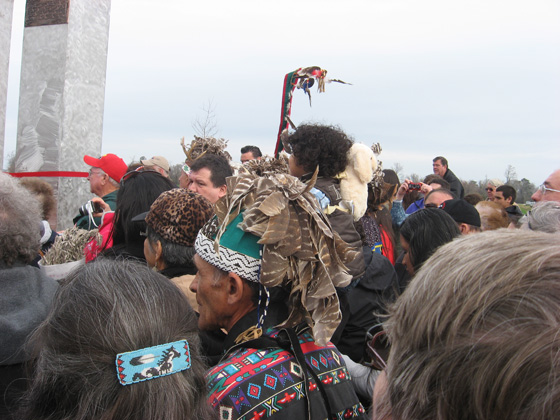 This was the final and defeating blow to the Tuscarora Nation (my ancestors) that paved the way for the total colonial commercial development of North Carolina. Our day was spent seeing old friends and tribal relatives, witnessing the cutting of the ribbon on the huge monument, singing and walking the massacre site.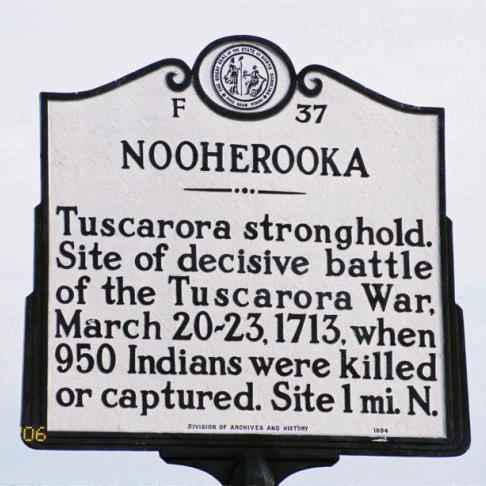 The day ended at E.Carolina University with dinner and a traditional Iroquois social dance…and the dedication to the Tuscarora youth from New York State of a special flag representing the three major rivers our ancestors lived along, and the 950 victims of the massacre.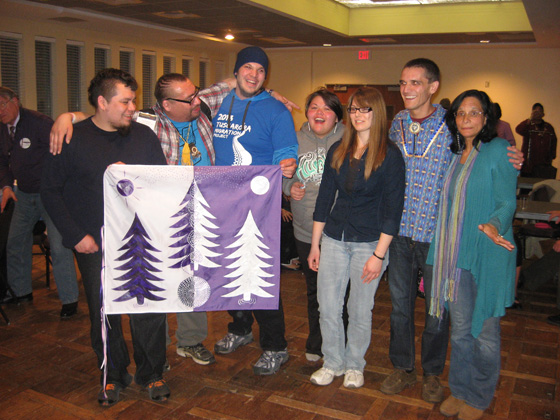 The flag, created by
Pura Fe
, was intended to support the youth in re-enacting the 1,200 mile journey north taken by survivors who fled North Carolina 300 years ago.
The Tuscarora youth finally returned home today (June 16th)!
Read about it in the news:
The Neyuherú:ke 300 commemoration was very intense! It was incredibly exhilarating and incredibly painful…Take a moment to check out my album documenting this historical event…and please don't hesitate to leave a comment if you are so inclined:
Thanks for having a look.
For more info click on ECU link here: