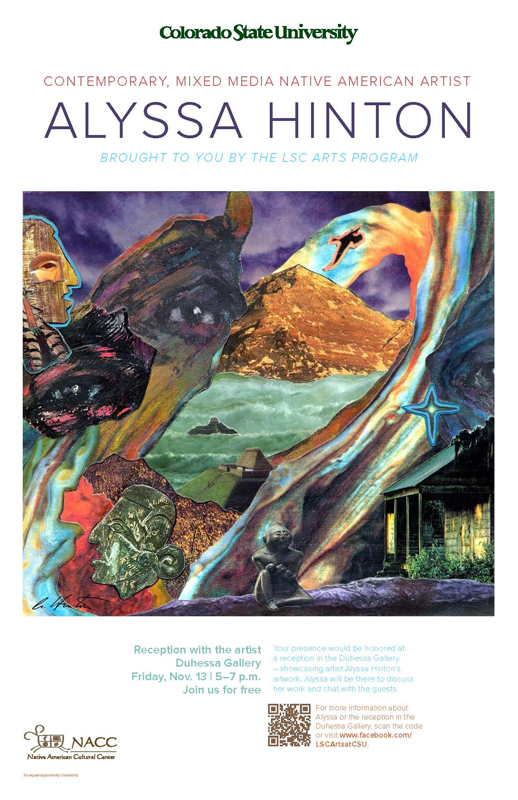 "Earth Consciousness & Cultural Revelations" is the name of my 30 plus piece art exhibit now at the CSU Duhesa Gallery (Colorado State University) in Fort Collins.  Recently, the University flew me out there to attend my reception, give a lecture, a gallery talk and an "Art of Transformation" Hybrid Art workshop.
This exhibit features work from the "Spiritual Ground" and the "Awakening" series, narrative earth conscious works which speak to the preservation of both the ecology and indigenous spiritual traditions. Both series bring to light aspects of a distinct but under represented southeastern Native experience, one whose basic world view is rooted in ancient Mississippian mound culture. The show includes informational text panels that I wrote to shed light on this lesser known context.
It's been up since May, 2015, and can still be viewed at the Duhesa Native Gallery, Lory Student Center until mid-December, 2015.
I was so happy to have finally made it here because Colorado has been on my mind and on my list for quite some time now. I figured it would be a place where people would be relatively receptive to my art, given that it has a reputation for being environmentally conscious. Colorado State has a long history, and is officially rated, as one of the nation's most sustainable universities! They also have a significant Indigenous presence at the school. I feel honored that the art students there chose my work to be a part of this years gallery line up!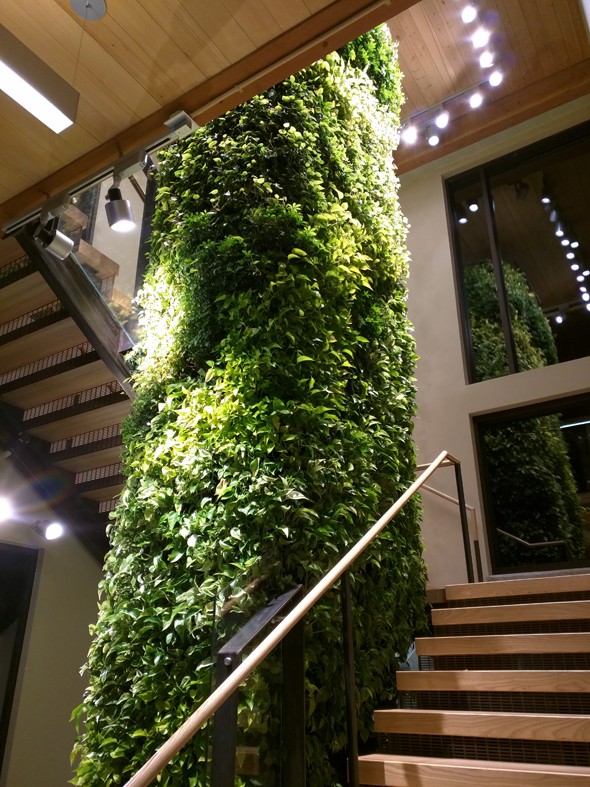 I was pleased and amazed to find, on this eco-friendly campus, hundreds of bikes stacked side by side in front of every building and around every corner. It turns out that with a student body of 30,000 there are more than 23,600 bikes on the CSU campus on a given day!! Seeing all these bikes really blew my mind…I've never seen this many bikes in one place before….it is definitely an outdoorsy progressive kind of place.