"Native Voices and Identity Narratives" 3rd Biennial Contemporary American Indian Arts Series & Lecture at The University of North Carolina at Pembroke
Video Coverage of Native Voices and Identity Narratives at UNC-P
I will be giving a lecture about the 13 mixed media pieces in this show (including some new sculptures and fiber art, which have never been shown before). If you're in the area, come and check out: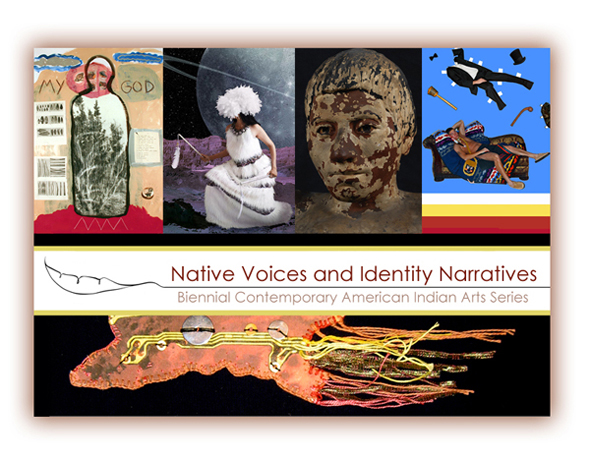 Opening Reception & Lecture by Alyssa Hinton: Thursday, September 19th, 3:30-5:30pm at the A.D. Gallery of The University of North Carolina at Pembroke.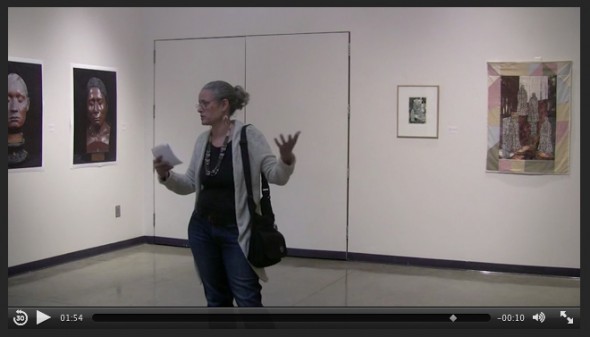 This is a group exhibition including work by five artists who explore contemporary native identities in their work, challenging preconceived notions and stereotypes of Indigenous art and people. Artists offer innovative approaches incorporating a broad range of techniques, materials, aesthetics, and iconography into their art and practice.
Curated by Carla Rokes
UNC Pembroke, N.C.
On display September 18 through October 28, 2013. For further information on the gallery, the exhibit or the artists, please contact A.D. Gallery Director Carla Rokes at (910) 775-4186 or email rokes@uncp.edu.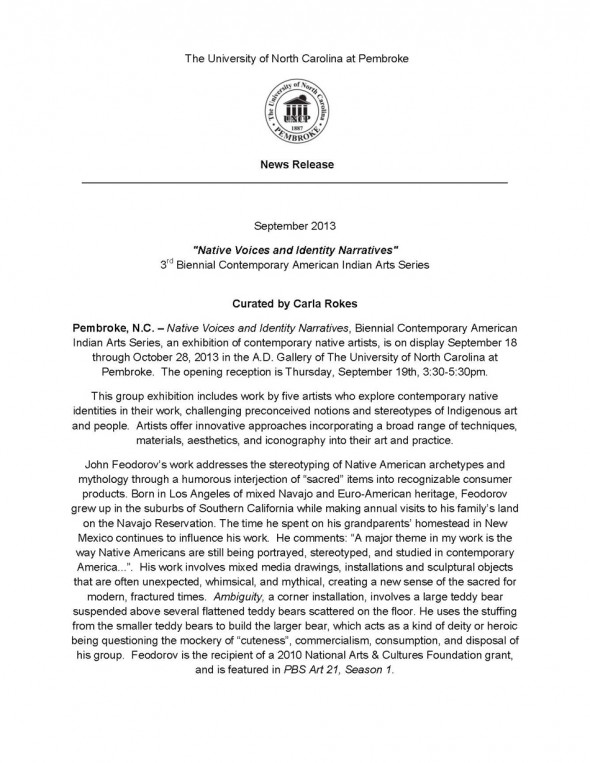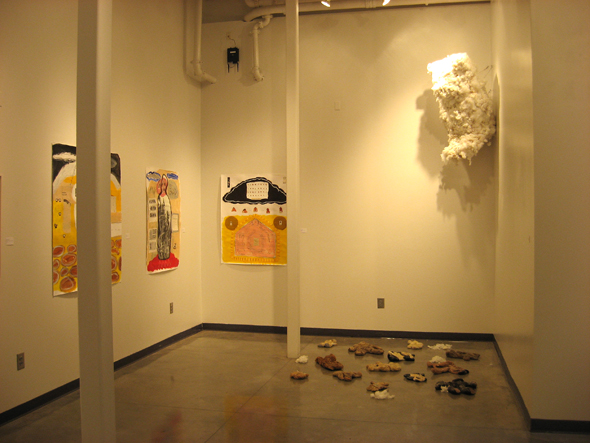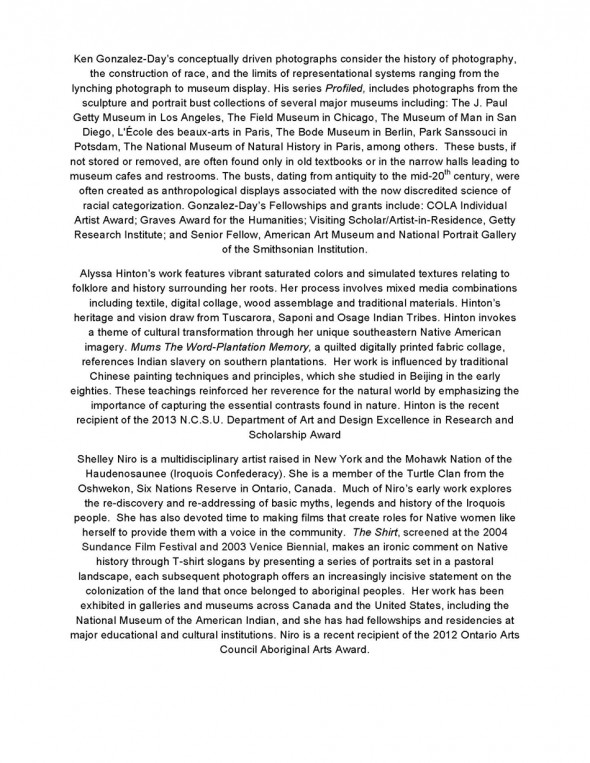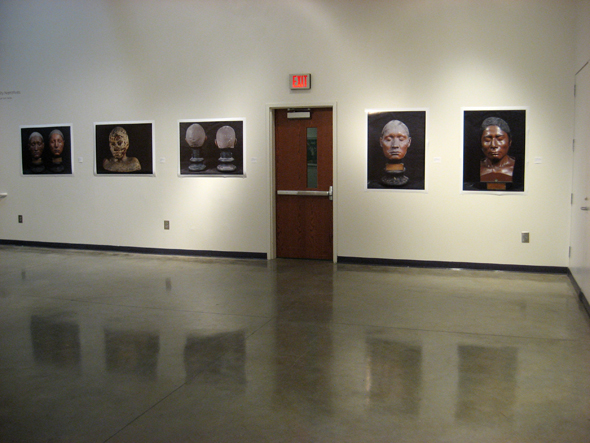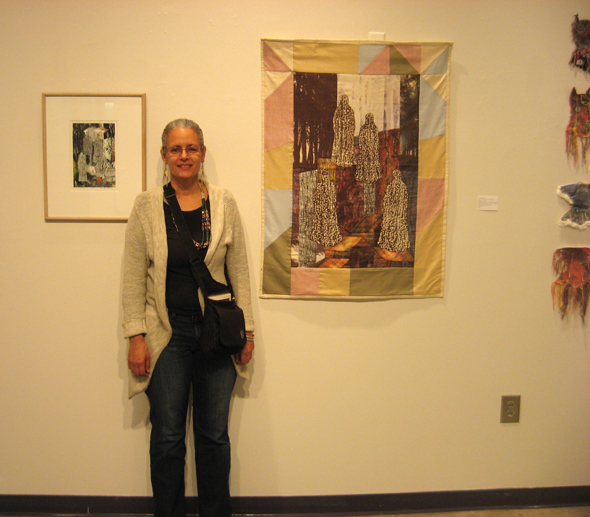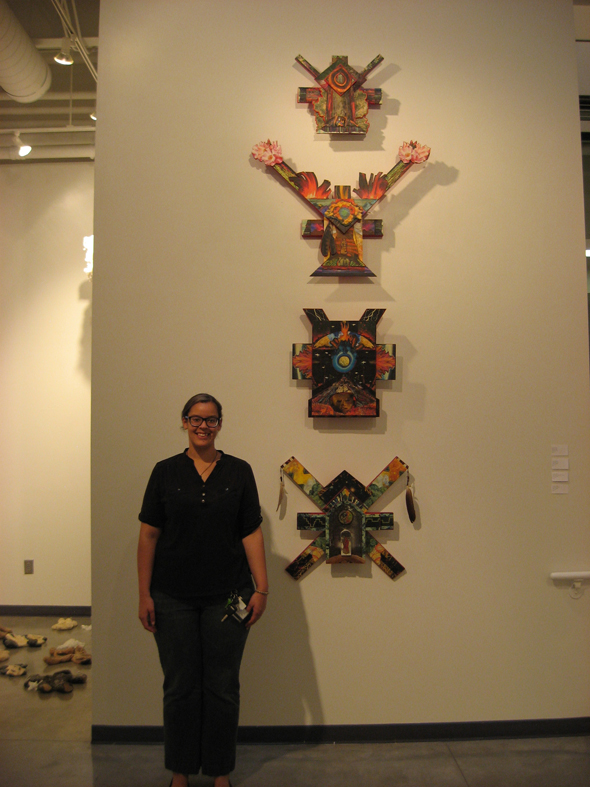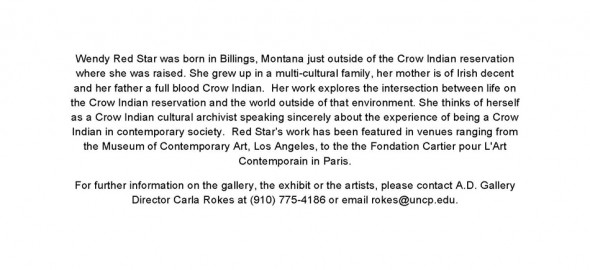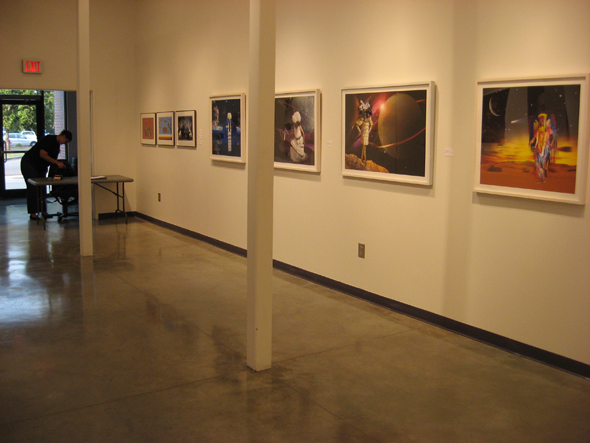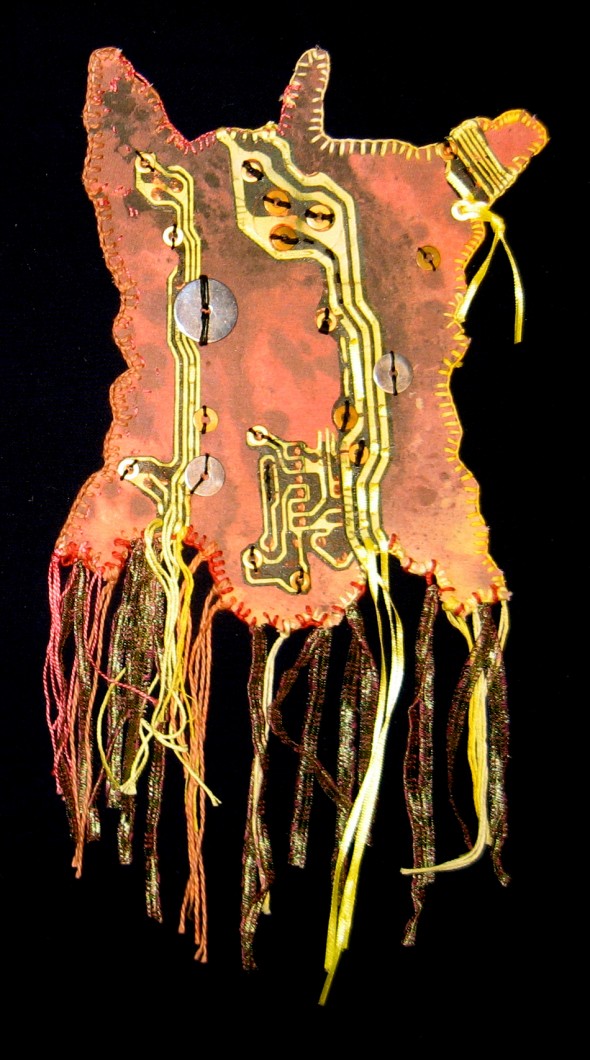 For further information on the gallery, the exhibit or the artists, please contact A.D. Gallery
Director Carla Rokes at (910) 775-4186 or email rokes@uncp.edu